! -- information updated 9-15-2014 by desouzas; updated 9-15-2014 by desouzas -->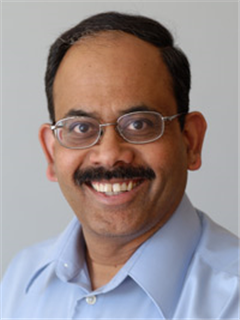 Department of Computer Science,
University of Illinois at Urbana-Champaign
Vitae, Research Accomplishments, Research Statement etc.
Research:
My research spans the broad area of parallel computing and its applications. There is a lot more information about my research available on the web page of my research group, the Parallel Programming Laboratory.
Publications: Links to the papers
Teaching:
Tu/Th: 9:30 am - 10:45 am
CS 598lvk : Parallel Programming with Migratable Objects
Registration Update: The cap for enrollment for this course has been increased. Please proceed with registering. If you are unable to register, please email Prof. Kale a kale@illinois.edu.
Office Hours:
Tu: 11:00 am - 12:00 pm
Exceptions:
Sep. 6th
Nov. 15
Nov. 22
NIH: NAMD: Center for Macromolecular Modeling and Bioinformatics
NSF: OPEN ATOM: Scalable, Extensible, and Open Framework for Ground and Excited State Properties of Complex System
NSF: CHANGA: Evolution of the High Redshift Galaxy and AGN Populations
DOE: ARGO: An Exascale Operating System and Runtime
NCSA: Blue Waters Petascale Application Improvement Discovery